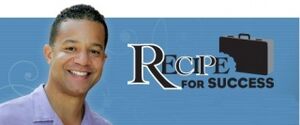 Recipe for Success was a food reality television series that follows entrepreneurs who trade their jobs in to follow their dreams.
Food Network Description
Edit
"Food Network brings food dreams to life in this dramatic series. Each week, host Eric McLendon introduces remarkable people who have swallowed their fears to undergo risky career makeovers. You'll meet a family who venture out to sell their favorite recipe for toffee, a brand-new mom who walks away from a magazine career to turn a cake-baking hobby into a business and a college student who models while building her specialized catering business. Recipe for Success tracks these budding businesses, from the idea all the way to opening day. In each half hour, you'll witness the sacrifice, uncertainty, success and even failure that come with creating a food-based business from scratch."
External Links
Edit